ICYMI- Broadband & Beltway Combine At The Internet Association Launch Party
Revamp.com
Broadband & Beltway Combine At The Internet Association Launch Party
Posted: March 15, 2013 15:20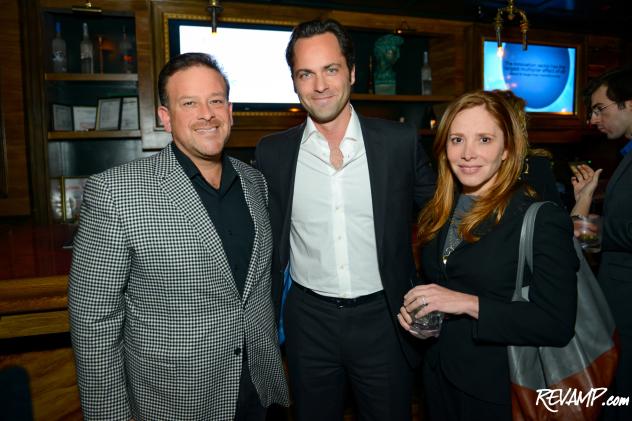 (L-R) ObjectVideo CEO Raul Fernandez, Internet Association President & CEO Michael Beckerman, and venture capitalist Andrea Kaufman.
NORTHWEST — In his 2013 State of the Union, President Obama made his case to the American people for a reformed immigration system that would attract "highly-skilled entrepreneurs and engineers that will help create jobs and grow our economy". Around the same time, over a dozen of America's leading Internet companies were in the process of organizing a new Washington-based trade organization that would serve as "the unified voice of the Internet economy."
Because, while to most people, the Internet is just a tool through which they can play games, buy clothes, book a trip or post a picture, to the Googles, Amazons, eBays, Zyngas, and Facebooks of the world, the Internet represents billions of dollars in commerce and employment for millions of highly skilled workers.
Legislative issues surrounding immigration, copyright reform, and data privacy, among countless others, therefore have a real impact on these companies.
Enter The Internet Association, which was created to ensure that the voice of the Internet industry is heard by members of Congress and administration officials when new legislation is being drafted.
And the newly formed nonprofit, which was founded in September 2012, finally got a proper launch party early Thursday evening during a private event held at K Street's Capitale.
Over bites of sushi and passed desserts, some two hundred of the District's technology and political powerbrokers, including close to a dozen Congressmen, mixed and mingled in the heavily attended party.
Despite the weighty issues being discussed, fun was at the forefront of the night, with guests invited to interact with a variety of entertaining activities, including a virtual graffiti wall and a "green screen" photobooth.
Even the music boasted a technology component, with DJ Neekola wirelessly mixing the party's playlist in real time from an iPad as she walked the room and took requests from attendees.
A good example of government going geek.
###
To see all the photos from the event, click here.